My New Volvo S60R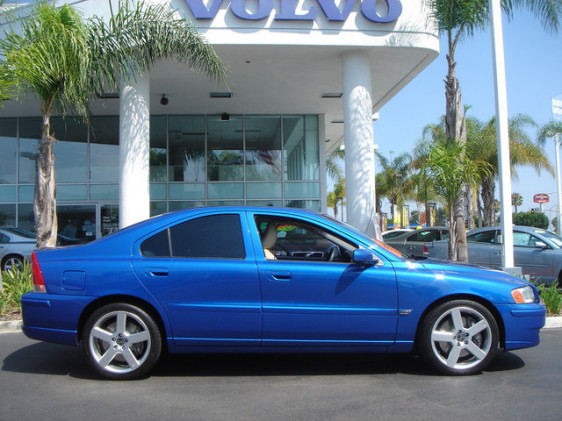 My father bought a Volvo in the early '90s. He passed that down to me when I started driving. 3 days before I was to get it, somebody hit him and the car was totaled. I then bought a black Volvo 850 Turbo. That was totaled in a parking lot in a hit and run... I came out from work and my car was destroyed. I then bought a silver Volvo S80 T6, a twin turbo inline 6 cylinder. That was a great car, nice inside, and pretty fast. I had started racking up a ton of miles on it and it started getting expensive to fix.
I have always been a Volvo fan. I feel that you get a lot for your money with Volvo. They are nicer inside than the equivalent BMW or Benz, safe, and pretty fast with their turbo models.
I had been eying the S60R since before I had the S80 T6. It is Volvo's answer to the BMW M3 and M5. I have watched numerous videos online showing what this car can do and have seen the S60R beat the M3 and M5 in races as well as win on the track against various other cars like the Lotus. Most of these photos are of my car taken for the original online AutoTrader listing.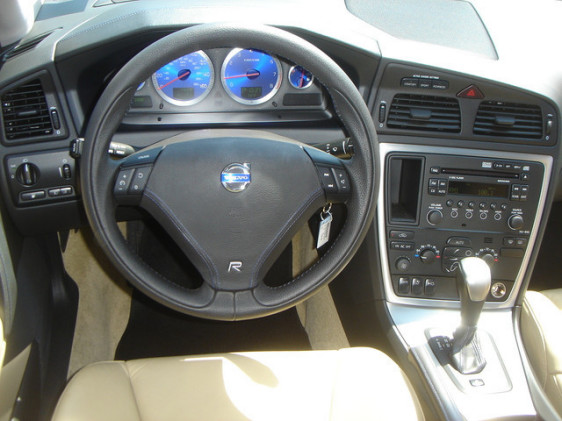 After paying 13 hundred bucks for 4 stupid censors on my S80 T6 I decided it was time to get rid of it. I saw online this nice blue S60R with under 5K miles on it for a pretty good price. I was over there the next day to look at it. That weekend I had traded in my T6 for the R.
The S60 is kinda in the middle of the pack in the line up of cars Volvo makes. The S40 is a bit smaller and my old S80 is a little bit larger. Volvo makes something like 4 or 5 different versions of S60. There is your standard S60 with a smaller engine and then you have your various turbo versions and cars with larger engines. Then you have the S60R which is in almost a class of its own. Volvo has 6 different classes of cars. The V6 AWD new S80 is in the hightest class, class number 6. And the S60R is in its own class of number 5. They built the car drastically different than the rest of the S60s or any other Volvo.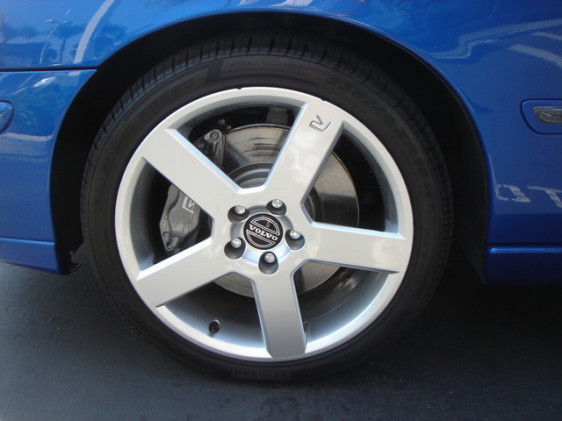 The breaks are upgraded. Power Assisted ABS brakes, ventilated 13 inch discs front and ventilated 13 inch discs rear. Brembo four-piston aluminum calipers. Featuring EBA(Electronic Brake Assistance) and EBD (Electronic Brake Distribution) between front and rear brakes. Stopping distance 60-0mph: 118 ft. That is stopping power!
The engine has crazy pickup! It is an In-Line 2.5 Liter Five-Cylinder High-Presure turbo engine with CVVT on both exhaust and inlet sides with double overhead camshafts, 20 valves. There is a dual charged-air coolers (Intercoolers). It puts out 300hp at 6000rpm with 295 ft./lbs. 1850-6000rpm (Pre-loaded Rear wheels for take off) of torque. It has a 6 speed automatic with Geartronic which allows you to shift manually when wanted. I have read that the 0-60 has been clocked at 5.4 on a stock R.
The R is all wheel drive and has an adjustable chassis with three driving modes (Comfort, Sport, Advanced). The comfort gives the car a comfortable ride and sucks up all the bumps in the road. Sport tightened things a little. Advanced brings the beast out of the car. It automatically engages the "S" button (superdrive/overdrive) and really tightens things down. You can feel every grain of sand on the road.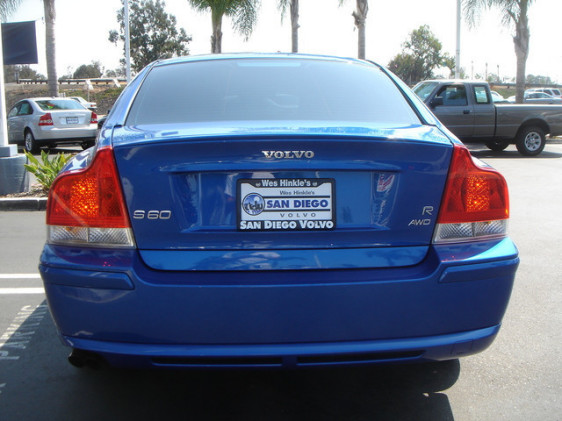 Cornering is great in this mode. Dynamic Stability and Traction Control with Anti-Skid system also is there to aid you. I have not really pushed this car yet but from the cornering I have done, in Advanced mode with the all wheel drive and the STC engaged, I have not had the car slip. It just corners like nothing I have been in before. The 18" Pegasus 5-Spoke Aluminum wheels with Pirelli P-Zero Rosso tires also help.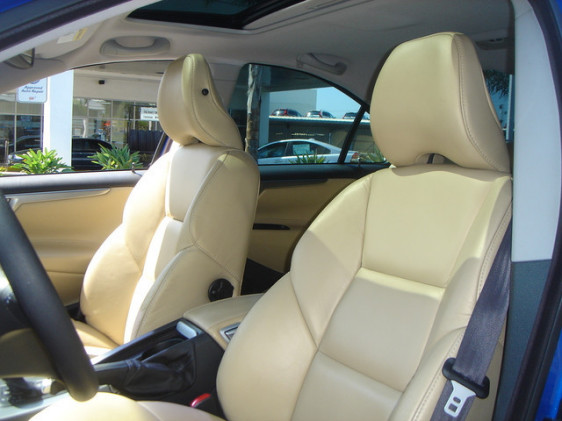 The interior is great. I love the brushed aluminum accents with the shiny blue dash accents that match the exterior. The tan leather seats are very comfortable and great for the long drives I make every day. They also do a great job of cradling your body on sharp corners. My last car had black leather seats and those got a lot warmer after sitting in the sun all day. The car has 13 speakers with Dolby Digital surround sound, a nice radio, and a 6-disc CD changer. The passenger and the driver have their own climate controls.
This car has everything I ever wanted in a car.